You and Napa — you've had a thing since your 20s. It was one of your first grown-up trips, when the Kendall-Jackson was flowing and Opus One was the reach wine you had to have for your collection.  Fast-forward a decade, or two or three, and you and Napa — well, you've come a long way. We have the ultimate guide to today's cult vineyards, best restaurants and insider experiences, even for Napa pros. Think of this as the insider guide to Napa Valley.  And with everything Napa has been through this past year, it's time to support. So order that wine, buy a gift certificate for your favorite restaurant and plan a future trip, because Napa — we love you.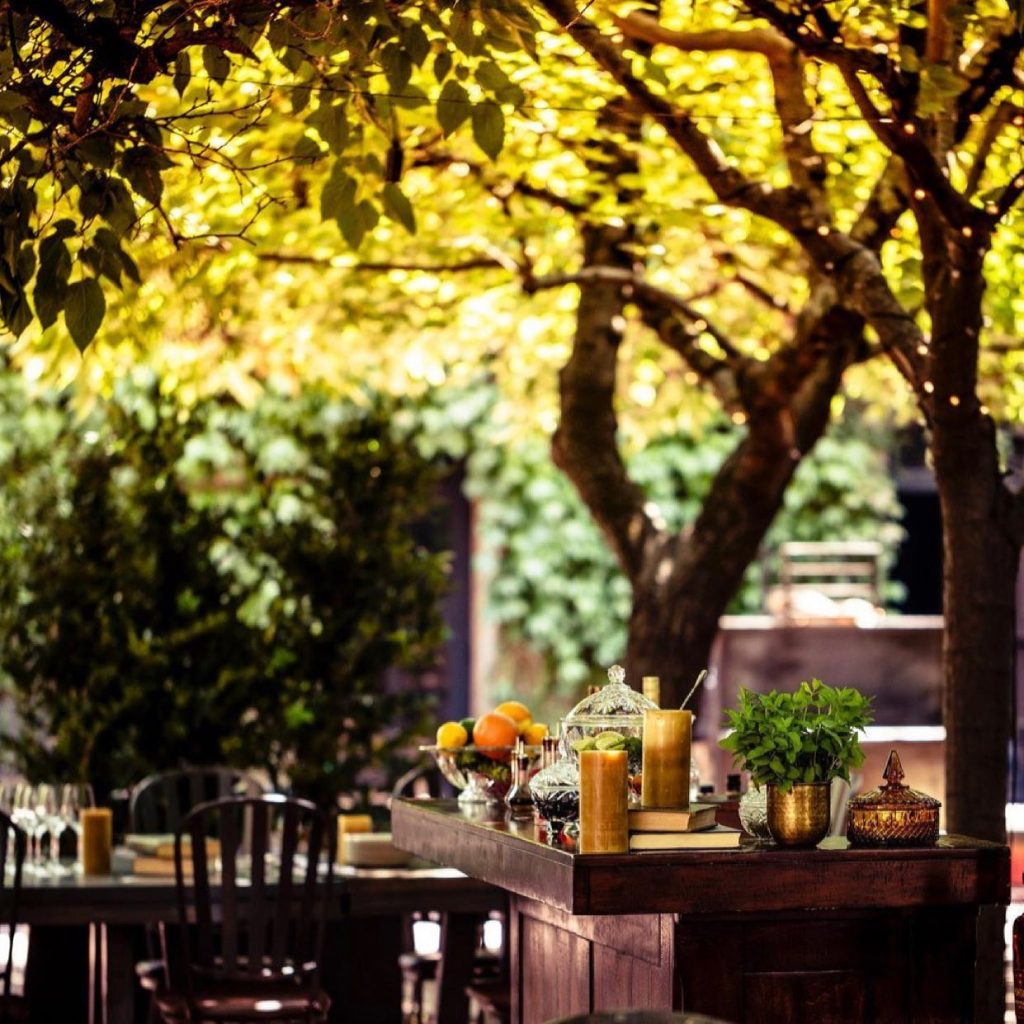 Francis House
The Itinerary
It's like you are home when you arrive in Napa. There's something about the drive in on Highway 29, that makes the rest of thew world melt away.
We like to keep it real when we arrive, and head straight to Gott"s Roadside.  We'll date ourselves and refer to it as the old Taylor Refresher.  Even with the new name, it's still the same elevated burger joint.  Nowadays those burgers include Impossible Burgers, the vegan version.  But it's always with a side of French fries, onion rings and a milk shake.  And a beer.  Because you'll be drinking lots of wine this weekend.  This guide to Napa Valley will cover all bases, from high to low.
Before you check into your hotel or home with your entourage, there's a new insider spot, the Wine Cave in Napa.  It's pretty much a man cave, but with wine.  This opened in the depths of the pandemic, and it's an old garage decked to the nines with vintage furniture.  Here, you pull up a chair, sample some wines and start your collection of bottles for the trip.  It's low-key, fun and embodies the unassuming Napa vibe.
If you were anything like us in our younger years, we packed the days with 4-5 vineyards.  We suggest you take the time to savor the wine, and keep it to 3 tops per day.  Also, there's no point in driving yourself when the main activity is wine tasting.  Our go-to guy is Tom Jarman of Destination Napa Valley.  Yes, he can drive, but more importantly, he gets you access.  If you have cult vineyards or special experiences on your wish list, he's your fairy godfather.  Tom is essentially the insider guide to Napa Valley, in human form.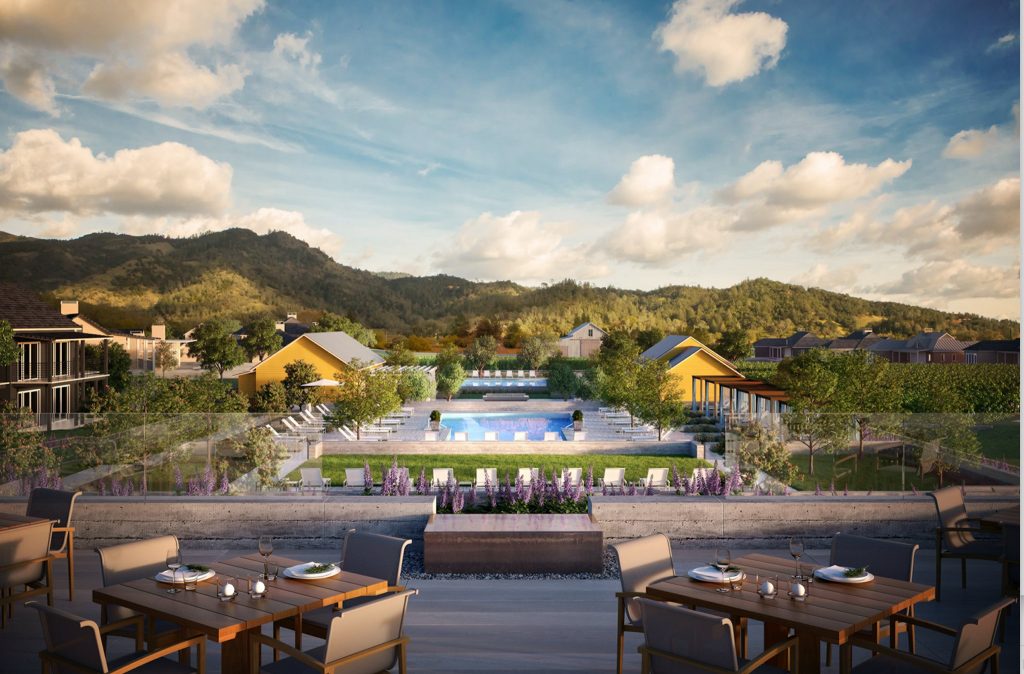 The Four Seasons
The Hotels
The only game in town 20 years ago for real luxury was Auberge du Soleil, but today the space is comfortably crowded. Auberge is expanding, with the opening of Stanly Ranch, and Alila is a relatively new farm-to-table boutique hotel.  The guide to Napa Valley is stock full nowadays, with excellent accommodations.  
The mid-tier hotels located in the heart of Napa like the Villagio and Hotel Yountville have renovated, and bringing real luxury at an affordable price.  By Napa standards, that's around the $500/nightly mark.  Napa has a slew of hotels that have recently opened or will open, notably the Four Seasons.  The classic Meadowood is closed due to the wildfires last year, but we'll add them back onto the list when they reopen.  We also had to include the Montage Healdsburg though it's technically in Sonoma.
Alila Napa Valley
Auberge du Soleil
Bardessono
The Four Seasons Resort and Residences Napa Valley
Francis House
Hotel Villagio
Hotel Yountville
Montage Healdsburg
Solage
Stanly Ranch
Promise Wine
The Vineyards
The first part of our list are vineyards not on the beaten-path, and some will require you to pledge your first born for entry.  Napa has transformed dramatically in the past 20 years, and even the past five.  Check out our favorite 6 Insider Vineyards to Know article in this issue for some real stand-outs in the guide to Napa Valley.  No matter how much things change though, we are happy they still stay the same.  We include, for your perusal, our classics list.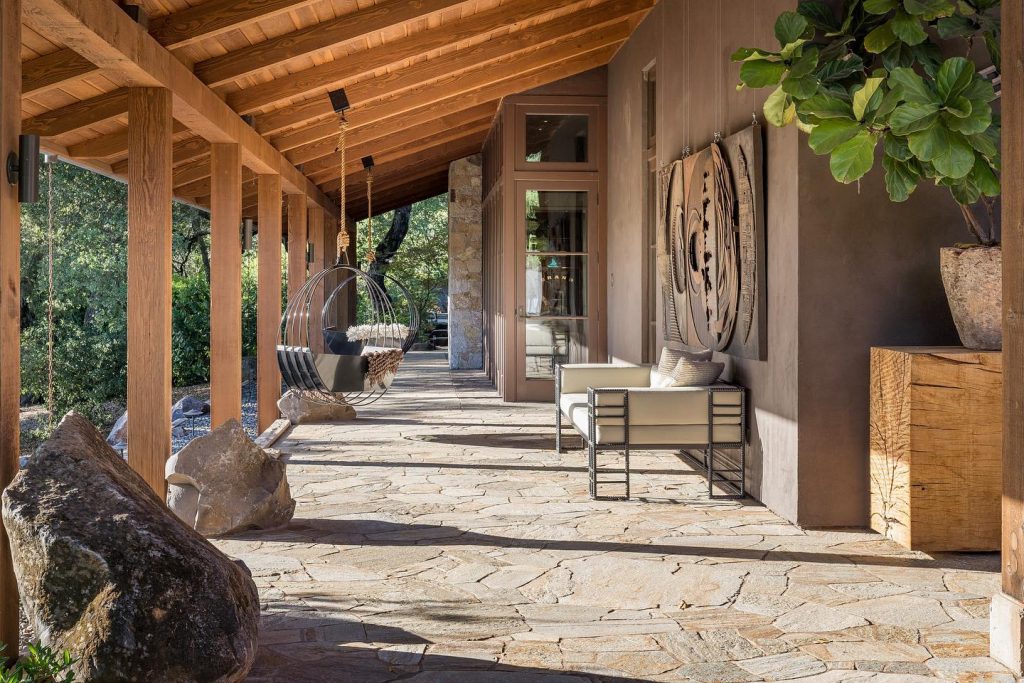 Brand
Blankiet
Brand
Bryant Family Vineyards
Donum Estates
Harlan Estates
Melka
Peter Michael Winery
Promontory
Sinegal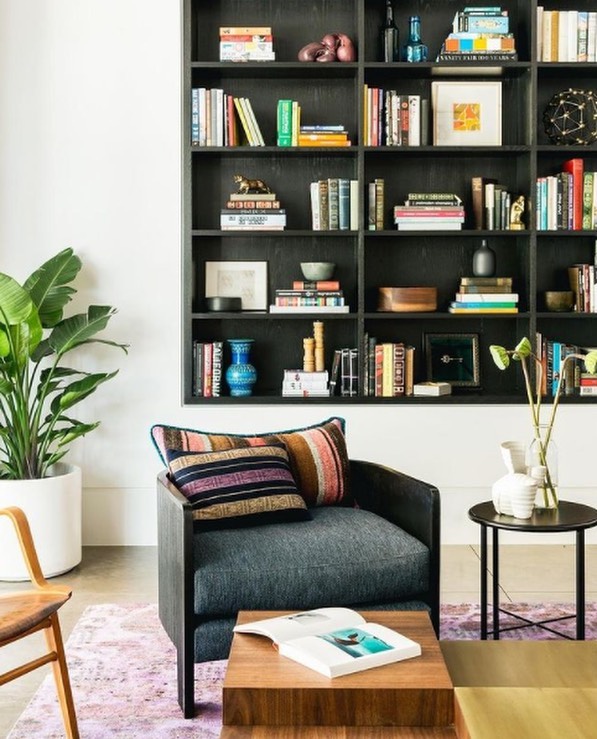 Sinegal
The Classics
Burgess
Far Niente
Joseph Phelps
Nickel & Nickel
Paradigm
Viader
Restaurants
We could go ahead and give you a directory of restaurants as a guide to Napa Valley, but that's not the point.  Our list is the curated recommendations, that go from simple like Gott's, all the way to classic like French Laundry.  Yes, French Laundry is worth it, but if you've been there and done that, Ad Hoc & Addendum are just as worthy.  In a fried chicken and caviar sort of way though.  We also like Thomas Kellar's La Calenda for Mexican, as sometimes you want to keep it real.  No matter what lavish breakfast we have at our hotel, we leave room for the English muffins at Model Bakery.  Oprah was right – it is the best English muffin around.
La Calenda
Ad Hoc & Addendum
Bouchon
Charter Oak
EmpressM
French Laundry
Gott's Roadside
La Calenda
La Cheve
Model Bakery
Oakville Grocery Co.
Oenotri
Oxbow Public Market
Press Restaurant