You've been to Paris a gazillion times, and plan to go a gazillion more. But sometimes it's nice to mix it up and spend a few days away from the big city. That's where Champagne (as in the bubbles) comes into play. You have to give props to a place that birthed a whole new category of libations and is synonymous with having a good time. In French fashion, unless it's from the actual region of Champagne, the rest of the bubbly in the world is just plain sparkling wine. If you hop on the plane to France this month, you're in time for the harvest. And that means there's guaranteed to be a party or two. Champagne – it's where to be now.

The Overview
If you aren't satisfied by simply tasting terroir and need to soak in the atmosphere that creates the world's most iconic bubbly, Champagne should rank at the top of your travel bucket list. From mid-September to mid-October, the region is saturated in the scent of grapes fresh off the vine during the fall harvest. The heat and crowds from the summer have dispersed, making the fall the perfect time for a tour of Champagne's tasting houses.

Where to Stay
The Royal Champagne Hotel & Spa
The region of Champagne has a long history of bringing an air of decadence and sophistication to your table. However, the location itself is not exactly known for its 5-star hotels. Enter Royal Champagne Hotel & Spa, which is changing that and showing the region its first luxury wellness destination. It's the "full package" for both visitors and local Parisians alike. And, if you're a wine enthusiast — which, because you're reading this, you most likely are — Royal Champagne is the place to stay. The wine list boasts more than 800 selections, including more than 400 Champagnes. Whether you want to go tried-and-true or rare, the sommelier will find a variety that perfectly suits your taste.
We know that you know better than to drink on an empty stomach, so it's lucky that Royal Champagne houses two restaurants: Le Bellevue and Le Royal. Le Bellevue has a menu of locally sourced meat and produce and offers terrace dining. Headed by chef Jean-Denis Rieubland, Le Royal earned a Michelin star for its perfectly balanced gastronomical dishes. Additionally, all of the courses pair with a cuvée decided by the house sommelier and the chef.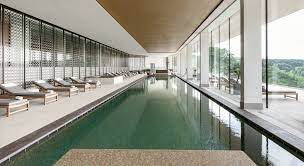 Royal Champagne features a spa that includes nine treatment cabins, two swimming pools (indoor and outdoor), a steam room, a sauna, jacuzzis, a yoga studio, a fitness room, and a beauty bar. For even more once-in-a-lifetime moments in Champagne, Royal Champagne offers its guests exclusive experiences, including hot-air-balloon rides and trips to private, hard-to-book tasting houses.

Domaine Les Crayères
For those who prefer to a more traditional stay, Les Crayères has you covered. It's still a luxury inn. But this is the place for those looking for a classic French stay. On-premise are two Michelin-starred dining options: Le Parc Restaurant and Le Jardin Brasserie, headed by chef Philippe Mille. There are 20 rooms and suites available to book.
The Tasting Houses
Philipponnat, Aÿ, Mareuil-sur-Aÿ, Avenay
Philipponnat boasts conservation of the land and soil of Champagne, while always improving upon its Premiers and Premier Crus. This tasting house is committed to using first-press juice from the best of its grapes. And when we say this house is exclusive, we mean it. You'll only find its wine in a select few restaurants. It's also a favorite among locals, so you're going to want to make Philipponnat a priority on your tour of Champagne. We swear, it will be your new champagne crush.
If you're staying at Royal Champagne, you can book a private tour of Philipponnat through the hotel, which has partnered with the tasting house to celebrate 500 years of growing. The tour includes the Clos des Goisses vineyard and the house where the champagne is made, before returning to Royal Champagne for a tasting and dinner at Le Royal.
One of the best things about Philipponnat is the experience and exclusivity. You'll feel like a VIP. It's all about the tasting and quality here — with views of the gorgeous rolling hills.
Ruinart, Reims
Nicolas Ruinart suspected that Champagne was the next big thing from his uncle, a Benedictine monk. He took that passion to the highest level by founding the longest-standing Champagne house. On a tour of Ruinart, you can visit the 2,000-year-old quarries that hold their cellars. The immersion of light and sound as you explore these caves are an experience you won't find anywhere else. No surprise it's a UNESCO World Heritage Site.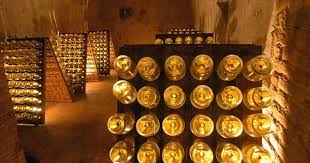 On the weekends at Ruinart, mornings are made better with bubbles. Start your day off right with brunch, hosted in Ruinart's french gardens and indoor lounge. Reservations are required.
Friday nights in the fall are special. It's harvest time after all. Ruinart's immersive five-course dinner takes place around a shared table. Each course, prepared by chef Valérie Radou, pairs with a Champagne. After dinner, the lounge bar remains open until 1 a.m. This gives you ample time to taste additional exclusive vintages by the glass.
Champagne Selosse, Côte des Blancs
We'll just say it: Champagne Selosse is one of the most exclusive tasting houses in all of Champagne — completely special and one of the best. This is thanks to generations of the Selosse family, who have perfected their vinifications. The house is currently run by Guillaume, who everyone calls the "rock star." Selosse has a loyal following. And if you do get Guillaume to do your tasting, you'll get the rock-star treatment.
The tastings here are exclusively in French, so you'll want to brush up on Duolingo before making the trip. Selosse has its own 10-room hotel. Perfect for a special event with 20 of your closest friends. You can also opt to stay at Selosse's magnificent Hôtel Restaurant Les Avisés, which houses its own gastronomic eatery.

Laurent-Perrier, Tours-sur-Marne
The hidden-gem tasting house Laurent-Perrier is a must-visit when traveling through Champagne. As it is not open to the public, it's a real insider experience to get a tour or tasting here. Arguably, Laurent-Perrier is the most beautiful of all the houses, thanks to its origination during the "Grand Cru" area. The estate was built at the intersection of the regions of the Montagne de Reims, the Vallée de la Marne, and the Côte des Blancs, so prepare for some of the most idyllic views in Champagne.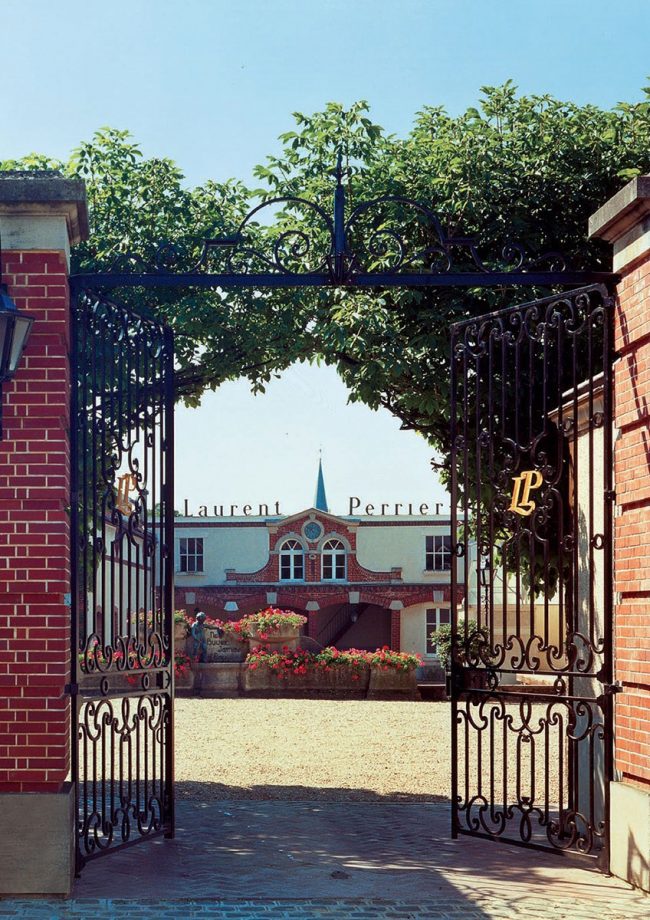 Over 200 years have gone into crafting the signature cuvées here, and you can taste it. The house curates its Champagnes to pair beautifully with French gastronomy. This is a top priority and one of the reasons why you'll score the best dining experience while visiting Laurent-Perrier.

FAQs
When is the best time to visit Champagne?
We recommend a visit to the region in the fall, during harvest time.
Where should I stay while visiting Champagne?
Royal Champagne Hotel & Spa is the region's top hotel.
Most of these tasting houses aren't open to the public. How can I book my experience?
That's an easy answer. Just drop us a line at Galavante, at [email protected], to set up a customized, private tasting for your group at any of the houses mentioned above.