We know you'll travel to the far corners of the world for good eats. This summer, as you're easing back into the world, you may not need to go very far. We're a melting pot in the US, which means we have some of the best international-inspired food by chefs who have come from far and wide for their own piece of the American dream. And of course those talented chefs from the good ol' USA. These restaurants — in San Fran, Santa Fe and New York to name a few, have some of the best food in the country.  These are the best US restaurants, for your #goals list.
The Chef: Grant Achatz
For most Michelin-starred chefs, the journey to the top is the toughest they will ever face. Grant Achatz of Alinea, however, not only battled his way to becoming a culinary genius but also a rare form of tongue cancer that nearly took his life. He never left the kitchen though, and some say his food only improved. He is a chef who intuitively understands that food involves all the senses, not just taste.
Achatz grew up in kitchens all over the country and has always had a passion for unique gastronomy. He fearlessly pushes the envelope, from creating tobacco-flavored beef to see-through food. Even though early critics were not always kind, Achatz followed his heart. Within a few years of Alinea's opening, the world caught on to his wild gastronomy and the restaurant quickly became known as one of the best in the country.
Achatz continues to have a unique perspective on life, that resonates in his outside-the-box dining experience. It's fine dining but never too stuffy or serious. Dinners are explorations into his imagination, and absolutely worth the hype. This is hands down, one of the best US restaurants.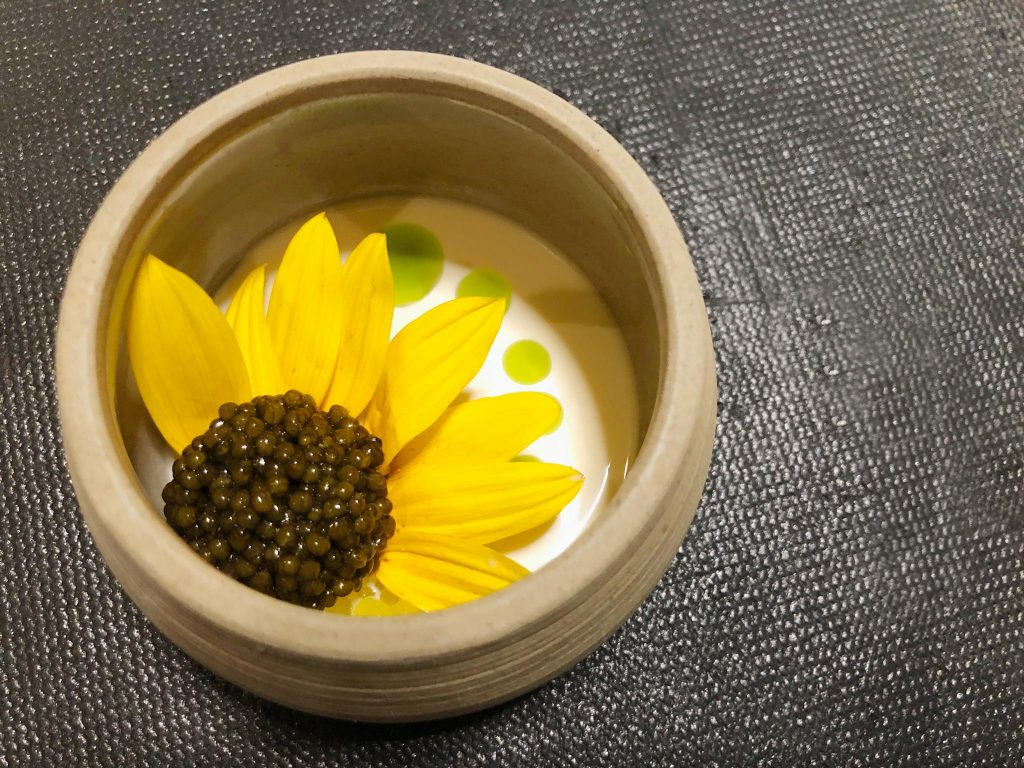 Why It's On the List:
This is a Hall of Famer. Half the time you won't know what you're eating by sight, but everyone should taste flavors like this at least once in their life. A dinner is not just about the food; a dining experience at Alinea is like theater. Waiters carve wagyu table-side and deliver desserts encased in edible balloons. Surprises abound under silver platters that entertain more than just your taste buds.
In the restaurant's three different dining experiences — the Kitchen Table, the Salon and the Gallery — 10 to 16 courses are whooshed in one after another. Every course is a new surprise, whether it's served on ceiling decor or emerging from fog.
Reservations:
Booking is tough. You'll have to know exactly when you want to go, whom you're going with and which level of the restaurant you want to eat in. (We recommend the Gallery). Once you've got your plan down, you'll want to get everyone in your party online at 11 AM CT on the 15th of the month that's two months before the date you have in mind. You can book on the restaurant's website, but beware that you might be competing with thousands of other people. The best bet is to pick the midweek options.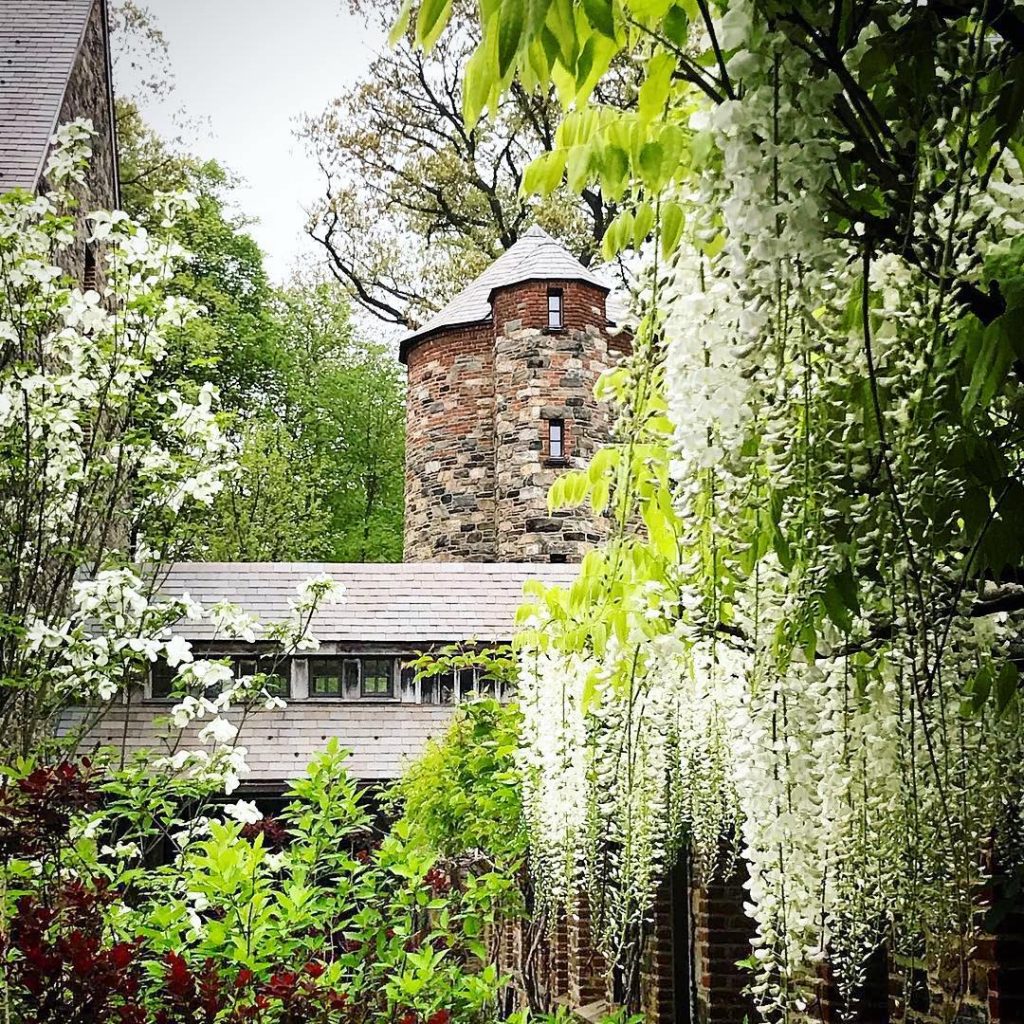 The Chef: Dan Barber
Dan Barber isn't just one of the most talented chefs in the world; he's also a man with a soul for exceptional gastronomic experiences that do not come at the expense of the land or the people producing them. Barber's mission at Blue Hill is to show how small, local farming can be subsistent and sustainable. He even has his own strain of Barber wheat, and Blue Hill-only varieties of peppers. Chef Barber is serious about his ingredients, and they are the star of the show. The ingredients themselves make the best US restaurants list.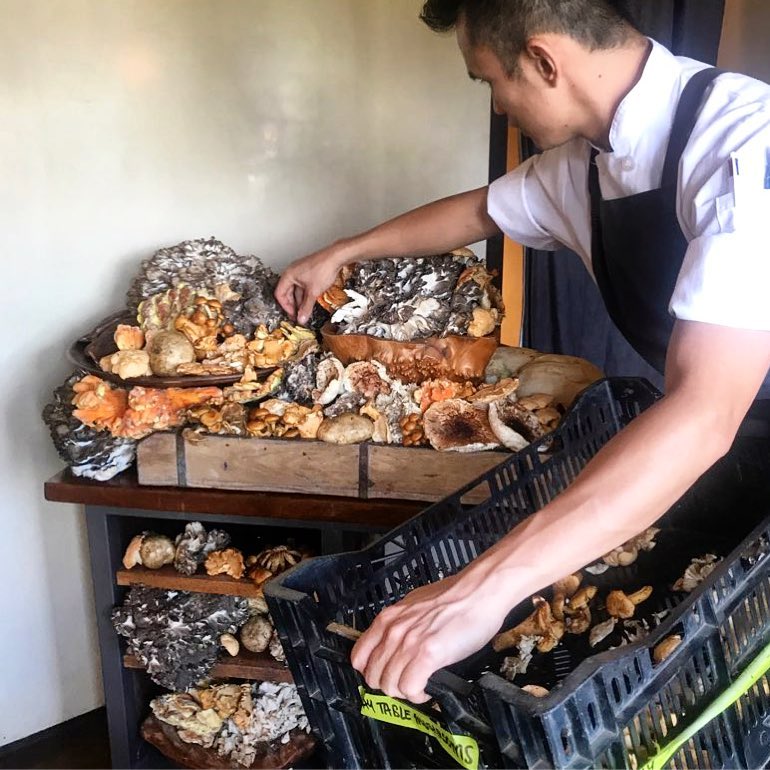 Barber's latest venture has been to recruit top chefs from around New York to build 12 x 15-foot farms. Top chefs such as Daniel Humm of Eleven Madison Park are on board. By utilizing strategically planted rotational crops, a small space can grow a vast array of produce. At the end of the day, when the ingredients are the best in the world, you don't have to do much to them.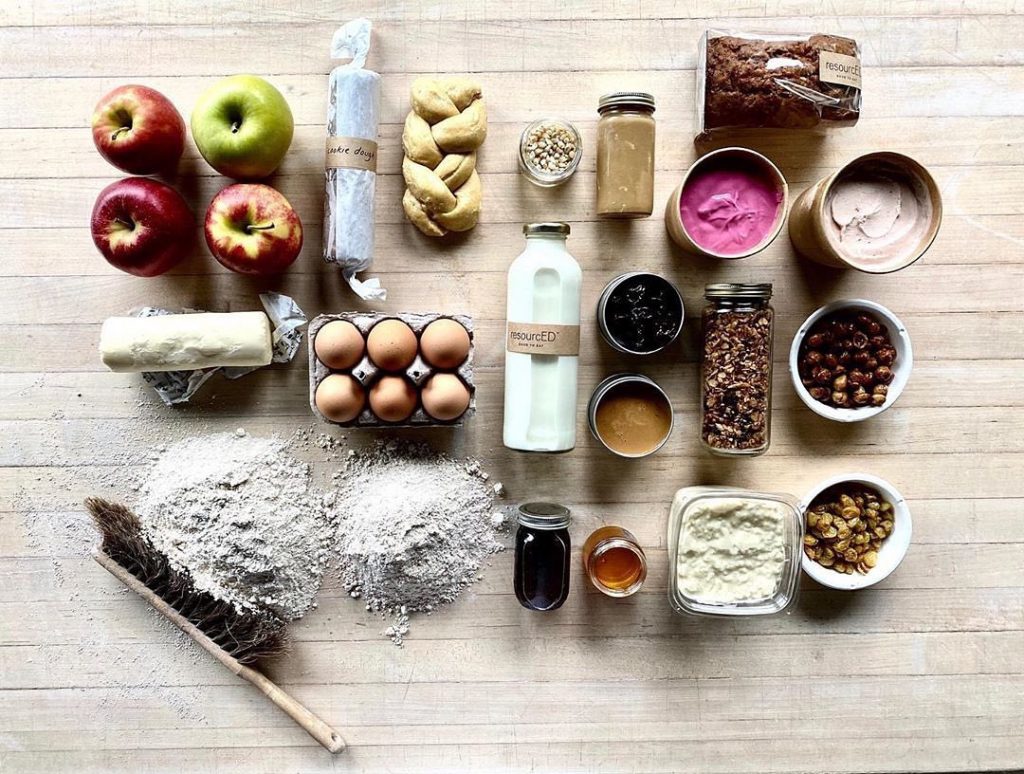 Why It's On the List:
You haven't had vegetables until you've had them at Blue Hill. The food is both gastronomic and honest at the same time. It's literally farm to table, as the restaurant is set on a 400+-acre ex-Rockefeller estate farm. Besides the kale marrow and out-of-this-world pickled vegetables, Blue Hill is an experience that redefines fine dining. Every dinner served to the 75 diners each night is completely unique.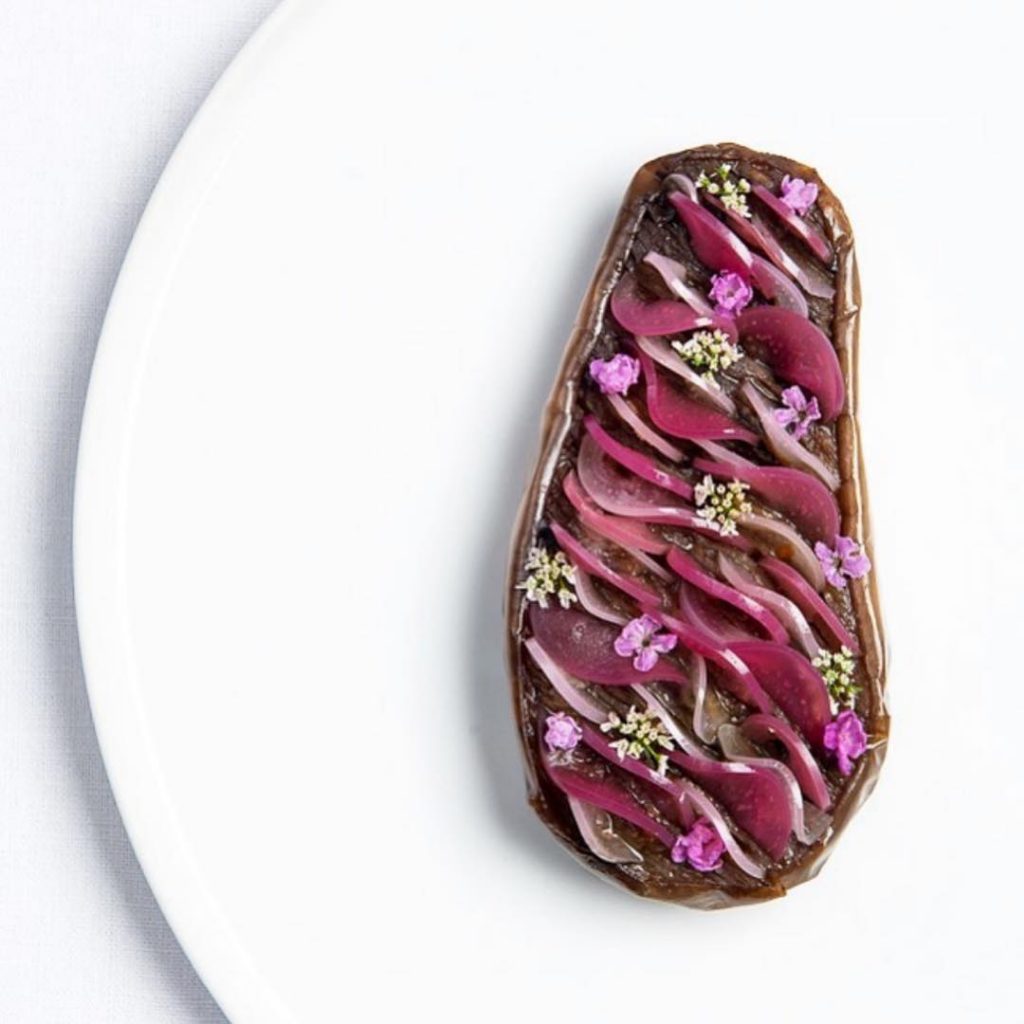 Based on subtle remarks you make when you enter and sit down, the wait staff will "read" you. From there, get ready for a completely unique set of courses. Whether you're vegan or a fan of liver and chocolate, Chef Barber and the staff conduct wizardry on every course. In case you want to know where your bread came from, you can walk down the hall to the oven. If you're a fan of pork, you'll likely meet the pig, too. On the farm and in the restaurant, Blue Hill is mindful of its ecological impact, utilizing repurposed kitchenware and crafting cuisine that goes easy on the climate.
Reservations:
Reservations can be made on the website two months in advance of the day you plan to go. You need to be a quick clicker because these are some of the fastest reservations to go in the tri-state area. You'll have the best luck getting in on a weekday (Wednesday-Friday, 5-10 PM) and in the winter months.
Benu, San Francisco
The Chef: Corey Lee
Chef Corey Lee began his career in fine dining establishments at age 17, so he knows what he's doing. It's no surprise that his world-famous Benu received two Michelin stars within its first year. With refined favorites on his menu, such as the 1,000-year-old quail egg, diners know they are in for something special. Lee's 32-course tasting menu, at minimum, gets due respect from any critic. This restaurant defines fine dining.
Why It's On the List:
Sometimes you want fancy food, very fancy food. Food that not even an above-average home chef could replicate. Food that you're afraid to touch because it's that beautiful. And food whose names you can't pronounce. At Benu, dinner is an elaborate three-hour experience with flavors so mind-blowing the whole restaurant is often silent. Each course has it's own special expert server to walk you through it. The French-inspired Cantonese and Korean cuisine is a unique and distinct fusion. Sure, you're dishing out close to a month's rent to take the crew here, but for the incomparable flavors and sophisticated atmosphere, Benu is worth it.  For its fine dining experience, Benu makes the best US restaurants list.
Reservations:
By now you know the drill. You can book on the website two months in advance. It's open Tuesday-Friday, so be ready for midweek opportunities. You also need to book as a party of six, so maybe save Benu for a celebratory dinner with the fam, or a birthday with the crew.
Zahav, Philadelphia
The Chef: Michael Solomonov
A lot of people think that being a talented actor is a good thing, and chefs are especially good at using their big personalities. That wasn't the case for Chef Michael Solomonov, who was covering up a drug addiction while Zahav was rising in ranks. But when Zahav started getting recognized as the best restaurant in the country, Solomonov pledged to get clean. In 2017, he won the James Beard Award for Outstanding American Chef. Today, he is world-renowned for his Mediterranean and Israeli-inspired cuisine.
Why It's On the List:
Sometimes you want comforting, authentic food whose flavors and ingredients shine. Unlike others on our list, Zahav isn't about clean white tablecloths and fancy service. And at under $100 for the prix-fixe menu, you won't be shelling out big bucks either. But there's a reason why Zahav has a spot on our best US restaurants list, and it comes down the incredible food. We have one word: hummus. There's no way you'll ever settle for Sabra again once you try Chef Solomonov's velvety rendition.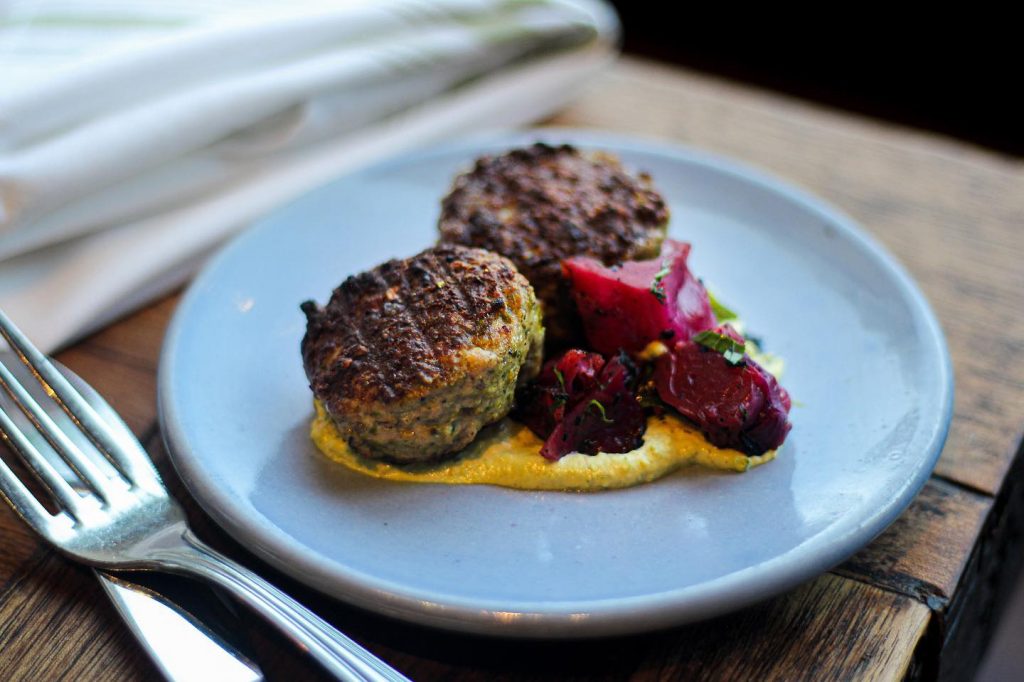 The familiar Mediterranean favorites are perfected and served as small plates. Zahav means "gold" in Hebrew. That's a fitting name for food that could be worth more than the precious metal. While the decade-old restaurant is cozy with loud music playing, it might seem strange that people wait years to dine here. Some foodies even take the Amtrak from NYC or DC just for a bite to eat. It's that good.
Reservations:
Bookings go up online two months in advance, but you're going to have to work some magic to get in here. It's probably best to call the restaurant directly rather than look online, as the staff can see if there are any cancellations. But you'll probably be booking months in advance.
The Chef: Daniel Humm
If you picture the Executive Head Chef at Eleven Madison Park as a loud and aggressive, you're in the wrong kitchen. Chef Daniel Humm never raises his voice or loses his cool. Instead, he fosters creativity in his sous chefs and encourages them to pitch new dish ideas. Despite dropping out of school at age 15, he defied the odds to get to Michelin. He is indisputably one of the most successful chefs in the world.
However, success and fame were never what he wanted. After topping all the charts, he was not fulfilled. It's Humm's true love for cooking and sustainability that makes him tick. Enter in the next phase of EMP: vegetarian cuisine. Humm himself is a vegetarian, so you know this is going to be good.
Why It's On the List:
Sometimes it feels like luxury restaurants and the guests that dine in them exist in a world unto themselves. But as the pandemic has shown, everyone is connected. And big climate-related catastrophes affect everyone. Despite the reputation EMP has as one of the most notoriously hard to get into restaurants in the world, it, too, was not safe from the pandemic.
When doors shut in March 2020, Humm took a good, hard look at the world around him. He noticed that the pandemic was worsened by climate change, which is in part due to agriculture and related industries. Restaurants, and especially high-end ones like EMP, have been dependent on just such industries. And Humm's influence on the dining scene is tremendous. So, he pledged to give up the world-famous pig and seafood in dishes favor of ethically sourced veggie options for his new tasting menu. We don't know what it's going to taste like yet (dining begins June 10), but given Humm's standards, we know it's going to be nothing short of exceptional. Of all the three Michelin-starred restaurants, none are vegan, and though Humm will still be serving milk and honey with tea, his restaurant will be the first to come close. He goes to show that fine dining isn't safe or exempt from responsible practices, and that it is possible to reinvent luxury.
Reservations:
The 8- to 10-course tasting menu will be served later this spring, but you can reserve now two months in advance on the website. Like any restaurant, odd hours and weeknights will be easier to find, so have your two to six-person party ready and be prepared to wait for a while.
The Chef: Fernando Olea
There's nothing Chef Fernando Olea loves more than mole and mezcal, and it's clear in the food he serves. Sazón's head chef is native to Mexico and, since the '90s, has made it his mission to bring authentic Mexican cuisine to Santa Fe. Olea isn't about fine wines and expensive cuts of meat. Instead, he serves a refined menu with thousands of special signature moles that showcase the delightful artisanship that has passed down in his family for generations. Olea has created special moles for New Mexico and had been invited to share his flavors with members of the Mexican government.
Why It's On the List:
In the United States, we think we know what Mexican food is because we love Chipotle, but we are so wrong. The flavors of the pepper sauces and proteins simply aren't there. But if you ever find yourself in Santa Fe, you're in for a treat because at Sazón, Mexican food is the real deal.
Olea is an expert in traditional Mexican cuisine, and at Sazón, nothing is bland. Instead, a small menu brings forth perfected recipes containing the complexity and depth that Mexican cooking is known for. The highlight of meal is definitely the mole, which you will leave dripping in. Mole is a special sauce made of up to 30 ingredients. Every family has its own unique recipe and the sauce is characteristic of Mexican cooking.
The tasting menu is perfect for trying all of the magical varieties, but at Sazón, you can also order your own extra mole dishes. The moles are created with local produce and spices like apricots and white chocolate and are paired with perfectly cooked proteins or simply tortillas if you like. The restaurant is also known for its baby grasshoppers, which come served with avocado and of course, more mole. The restaurant has a warm ambiance that mixes romantic, Frida Kahlo-inspired artwork with decor that evokes the beautiful natural landscape of New Mexico.
Reservations:
Reservations can be made on the website or by calling the restaurant. It is booked out far in advance, so we recommend planning well ahead — probably by at least a month. The mezcal flights are an absolute must, so it might also be worth waiting for the next available Friday or Saturday night.