Props to the world for taking on this global pandemic and getting us on our way within a year. While returning to normal is fine, we're aiming high. And far-flung. For a little peace of mind as the world catches up on vaccines, there's a new credential in town. We'd like to introduce you to the vaccine passport, which provides those who are not likely to transmit the virus an easy way to document their immunization and move about the world.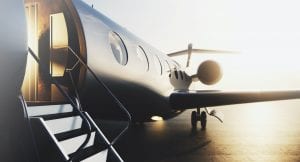 A Return to Normal
As people are itching to return to stadiums and movie theaters, vaccine passports have become a valuable solution to the existential anguish of the prolonged pandemic, as well as the lasting impacts on the economy. In theory, a vaccine passport allows a return to some semblance of normalcy by giving those who are not likely to transmit the Covid-19 virus an easy way to document and prove their status of immunity.

We've Been Through This Drill Before
Vaccine requirements are not a new idea. Many schools and universities commonly require proof of vaccination records for enrollment on campuses. Generally, vaccine passports are electronic records of vaccines or QR codes that would allow vaccinated people to enter into high-density areas such as movie theaters and airplanes. These records are digitized versions of a person's health information and would likely be stored in a digital wallet.
The Yellow Card
A current version of a vaccine passport is the World Health Organization's Yellow Card, which identifies travelers who have been vaccinated against a number of diseases, including yellow fever. Like the Yellow Card, most vaccine passports are physical cards, which are easy to fill out and distribute at vaccination sites. However, cards are highly susceptible to forgery, scams and theft.

 A Digital Passport
Digital vaccine passports will likely need to be able to not only verify that a person was or has been vaccinated, but also provide details such as vaccination dates and batch numbers to ensure new variants and vaccine efficacy is tracked.
How It May Work
Most likely, the vaccine passport will be used for international and domestic travel. As lines at border controls continue to grow, the need for digital documentation of vaccination and testing is proving to be a pressing issue. The vaccine passport is already being used in Israel, where to enter places such as hotels and theaters, people must present a digital green pass or a physical copy of their vaccine record for entry. Additionally, airlines and a few governments are beginning to use technologies such as CommonPass and Travel Pass to allow passengers to prove negative Covid testing. These apps will be equipped to show vaccine documentation as well.
So far, the Biden administration has said it will not be involved in creating a federal vaccine database; however, it may use a privately created one to screen international passengers.
Some Considerations
There are some concerns raised about a vaccine passport system. First, there is fear of discrimination against those who object to or are unable for medical, accessibility or ethical reasons to obtain a vaccine. The unvaccinated may also find themselves restricted from normal activities and from travel if such a system is in place. Additionally, with large tracking services, there are privacy concerns, although many of the existing apps and companies claim they do not access health records. Lastly, there is the likelihood that vaccines may not yet be efficacious against the transmission of the virus and its variants, and a passport system would create a false sense of security against spread of Covid-19.
Despite concerns, many see a vaccine passport system as an efficient way to open the doors back up to travel, gatherings and normalcy.

Excelsior Pass
New Yorkers, keep your eyes out for places that accept the new Excelsior Pass. In April, Governor Andrew Cuomo launched the first vaccine passport in the United States for New York State, titled Excelsior Pass. The voluntary digital pass allows people to enter into venues across the state and contains testing and vaccine records, as well as identification. Adults can also have records for minors. Madison Square Garden and Barclays Center are among the first venues to accept the new technology created by IBM.