Get out your bathing suits and flip-flops, and pack a bag because with a magic slip of paper, you can be off again to travel the world. The CDC just released its latest guidance on travel for all vaccinated individuals, which pretty soon will be almost everyone. Provided that travelers wear masks, continue to maintain social distancing measures and get tested 3–5 days after travel, you do not need to get tested before leaving the United States and you also do not need to self-quarantine.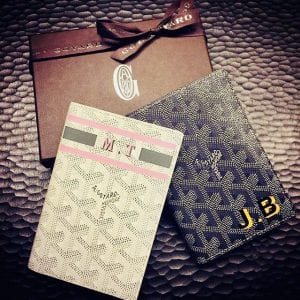 Vaccine passports are not a new concept. The idea comes from the World Health Organization's "yellow card," which was created in the 1930s to indicate that travelers had received certain vaccines. Of course, these documents are not actual passports, and as such, there will still be cautions to be taken when considering traveling again.
We don't recommend hightailing it to Europe or Asia, where threats of another surge are imminent and where new Covid-safe tourist protocols are already in place for travelers. These vaccine passports are really good for grandparents who haven't seen their grandchildren in a year, or for getting on that long-awaited tropical vacation you truly deserve. For ideas on where to go check out our best post-vaccination vacay spots here.