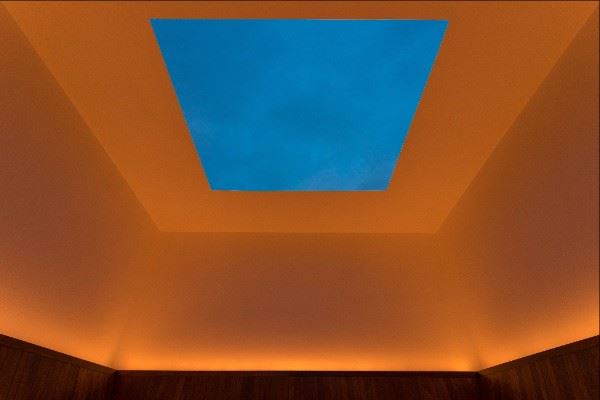 The Exhibition
Pace Gallery presents a new exhibition of Ad Reinhardt paintings, with the artist James Turrell as the curator. The show also features his new installation, After Effect (2021). Turrell is an internationally renowned artist who works with light and space. He alters viewers' perceptions in order to get them to contemplate their environments.
Turrell came to prominence during the California Light and Space movement of the 1960s. He has gone on to create more elaborate installations around the world, such as his Skyspaces and Ganzfelds. You can view a permanent Skyspace, Meeting, at MoMA P.S.1., with timed ticketing. Turrell's most ambitious work yet is Roden Crater, a 400-year-old extinct volcano in Northern Arizona. Inside the volcano, the artist created spaces for experiencing celestial phenomena. 
James Turrell
After Effect (2021) is on view through March 19th. Visitors go through a series of pitch-black corridors until they reach a well-illuminated room. Various lights create the illusion of multiple walls or barriers on a single surface. Viewers can experience the shift in changing colors from a bench on one side of the room. There is no beginning or end to this work. The slowly changing colors absorb viewers within their transitions.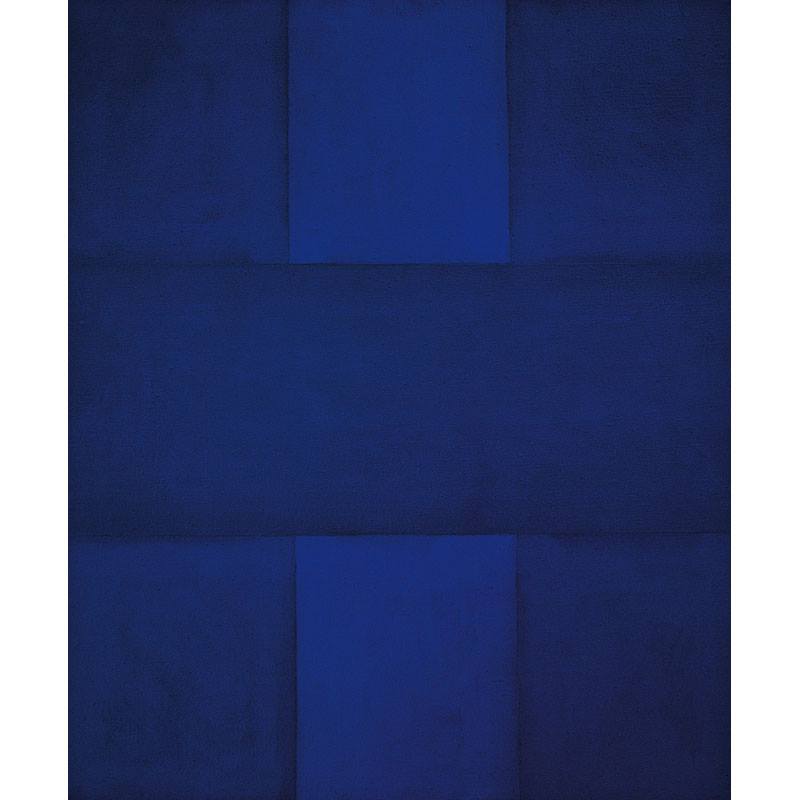 Ad Reinhardt
Ad Reinhardt, a pioneer of abstraction and minimalism, influenced Turrell greatly. The older painter created a body of work with shapes and colors to highlight nuances within his monochrome paintings. Color out of Darkness, Turrell's curated selection of Reinhardt's work, is an homage to these paintings. The pieces are presented in a space Turrell himself has lit and arranged. Here, Turrell uses his own techniques to further the effects of the paintings themselves. This show serves as an open dialog between the two artists across time and space.