For a city that started out as the Vegas of the Middle East, Dubai has come a long way. Nowadays Dubai is more like the Los Angeles of the Middle East, with its upscale neighborhoods, top restaurants, and beautiful people at every turn. For many in the UK, it's almost like a London refugee camp, with people decamping in droves for better schools and an even better life. Quite honestly, that was something we didn't see coming, but that's where Dubai is today. But the more things change, the more it is nice to see that some things stay the same. They still go big, and many don't even go home, when it comes to Dubai. With its status as the top places to live in the Middle East, also come hotels that are the top in the world. This is where to stay to blow it out with a luxury hotel experience that's worth it, because, when in Dubai…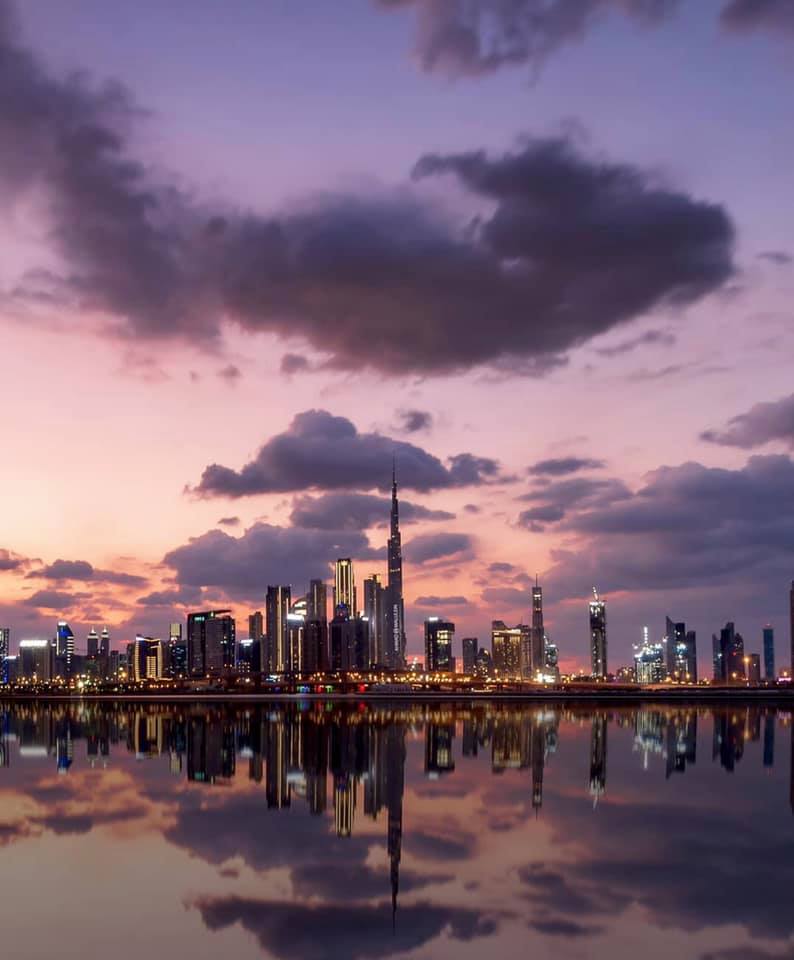 Dubai has been a pioneer of the Middle East. It was the first to reimagine what a city in the desert could be. In the past 50 years it has evolved from a stretch of sand by the sea into one of the most luxurious and profitable cities in the world. Now, in 2023 you see many other Middle Eastern countries following suite whether its Saudi or Qatar. But Dubai has something they don't have, it has the experience and time of its development that has allowed it to fully come into its own.
Overview
When Dubai first popped up on the world's radar it was growing so fast and quickly gaining a reputation of extreme luxury and opulence. Many people were comparing it to Las Vegas, and writing it off as a materialistic circus. Yet, in recent years Dubai has changed yet again. It's sensationalism has quietened down and its come into its own. The city has become an interesting place to live, with its different neighborhoods, cultural attractions, and tons of local restaurants and businesses opening up. In a way, it's become something more of a Los Angeles. Although the city was at first known for its flashy rich scene, there is a whole other part to Dubai that is there if you know where to look.

The Hotel List
Dubai has emerged as one of the top luxury hotel cities in the world. The quality of the rooms, service, spas and food is near unparalleled. Destinations in Asia like Japan and Hong Kong once firmly held the titles for top luxury hotel destinations. However in recent years, Dubai has stepped it up and attracted a lot of the work force from Asia to take hotel service to the next level.
The point is that virtually every large international brand now has a presence in Dubai. They are also all doing a bang up job for the most part, and exceed experiences for city hotels when you compare them to New York, for example. There was a time, not too long ago, that One&Only on the Palm, Park Hyatt and Armani were the exclusive scene for top luxury hotels. Of course these are still top hotels, but nowadays the list is competitive. These are our Top 4 in Dubai, but there are less expensive places to stay that will provide good experiences. You know a city has a competitive luxury hotel space when hotels like The Ritz and St. Regis are considered the next level of price range down from the top hotels. Note: the famed Burj al Arab is not on our list.
The Mandarin Oriental Jumeira
The Four Seasons Resort Dubai Jumeirah Beach
Bulgari Resort Dubai
Atlantis, the Royal and Atlantis the Palm
Favorite Restaurants + Bars

There are two ways to approach the restaurants in Dubai. First, you can head to the top gourmet experiences that are Michelin-level. Currently there are 14 of them with the coveted star, and almost all of these restaurants are in hotels. Like Hong Kong and London, the social life of expats revolves in Dubai around luxurious hotels. Many of the top restaurants in Dubai are also imports from other cities, including Amazonico, La Petite Maison and Coya on our list. The top restaurants are generally also by international chefs, who are essentially given carte blanche blow it out in Dubai. There is sometimes the exception though, with special lower-key spots like Comptoir in Jumeirah on our list. The point is that with Dubai restaurants, part of the Dubai experience is to go for a big scene-y night out. This is our list, for the most part, of where to eat in Dubai.
Amazonico
Asia Asia
Breakfast at The Bay in the Mandarin Oriental
Blind Tiger
Comptoir 102
Coya
Gaia
Il Borro Tuscan Bistro Dubai
Il Ristorante Niko Romito
LPM Restaurant
Mama Zonia
Nammos
Netsu
Shanghai ME
SUSHISAMBA Dubai
Tasca
Zuma
Sights You Need to See
Although one essential part of Dubai is its luxurious hotels, top tier restaurants, and flashy scene, there are plenty of cultural enriching experiences that are worth doing.

The Malls
Dubai is known for having some of the largest and most expansive malls in the world. Dubai Mall is the largest and located downtown next to the Burj Khalifa. It attracts close to a million visitors a year and has roughly 1,200 stores to shop in. Another popular mall is the Mall of the Emirates which is also massive and include Ski Dubai, an indoor ski park with its own ski lift.

Old Dubai
When driving around the city it can be hard to imagine what Dubai used to be like. One of the more cultural things to do is to visit the Old Town and see what was. While wandering the streets of this area stop by the Spice Souk, the Gold Souk, and the Al Fahidi District. Also make sure you take an abra ride across the creek.
The Beaches
There are a number of different beaches worth visiting in Dubai, each with its own distinct vibe. Kite Beach sprawls over a mile and a half and has food trucks, a sports area, and great views of the Gulf. Jumeriah Beach has beautiful white sand and features landmarks like the Burj Al Arab, Wild Wadi Water Park, The Madinat Jumeriah, and the Jumeriah Beach Hotel. JBR Beach is by the Dubai Marina and includes a long boardwalk with tons of restaurants flanking the sea.

The Desert
One thing that must not be missed is going on a desert safari. There are a variety of tour options to choose from. Many include dune bashing in special cars, sandboarding, quad biking, barbecues, and camp activities like holding a falcon, going on a camel ride, and smoking shisha. You can also take a hot air balloon ride around the desert to see it from a different angle.
Art
Dubai's art scene has recently become a big attraction of the city. This is partly because of the Al Serkal District which is an industrial warehouse zone turned art mecca. There are tons of different galleries here with a roster of phenomenal artists. If you have extra time you can also take a road trip to Abu Dhabi to see the Guggenheim there.
New Heights
Dubai is home to the tallest building in the world. The Burj Khalifa stands at 2,716 feet with 163 floors. Stop by the observation deck on the 124th floor and get insane views of the city, desert, and gulf. Be sure to check out the Dubai Fountains down below by the Dubai Mall to witness a water show like you've never seen before. Another observation deck to see is at The Palm. Here you get a 360 degree view and a perspective on what the Palm looks like from above.
Neighborhoods
Much like L.A., the different neighborhoods of Dubai a spread throughout the city, each with its own vibe. The best way to get a sense of Dubai is to explore different neighborhoods during your stay. For example, in Jumeriah you get a laidback feel and the famous Jumeriah Mosque to marvel at. In the Marina you have tall skyscrapers by the beach, with a marina full of boats. In Deira you get that old city feel with tons of restaurants worth checking out. Al Barsha is home to the Mall of the Emirates and the area is populated by large mansions. The list goes on and on.
Book a Trip to Dubai here, with Galavante
Related Articles
On the Radar – Baku, Azerbaijan
Top Airport Lounges
Top Beach Clubs in the World