We're starting a series on The Weekly on new, radar-worthy hotels. The inaugural article kicks off with new-ish hotels because, as you know, travel in 2020 was a wash. But we're covering a lot of ground, from Palm Beach, which emerged as a hedge fund refugee camp over the pandemic, to the Hudson Valley to the Four Seasons Napa Valley. Your hotels for this month's accommodations radar are…

The Hotel:  The White Elephant, Palm Beach
It seems that it's more than the hedge fund managers who headed south for the winter.  Nantucket's classic White Elephant, is officially in the house in Palm Beach.  In their new home, the White Elephant converted a classic 1920's hotel in the center of Main Street, into a 30+ room boutique hotel.  Design is contemporary and Mediterranean inspired, with a chic Palm Beach vibe. Besides the name, they brought restaurant Lola 41 from home with the famous foie gras burger.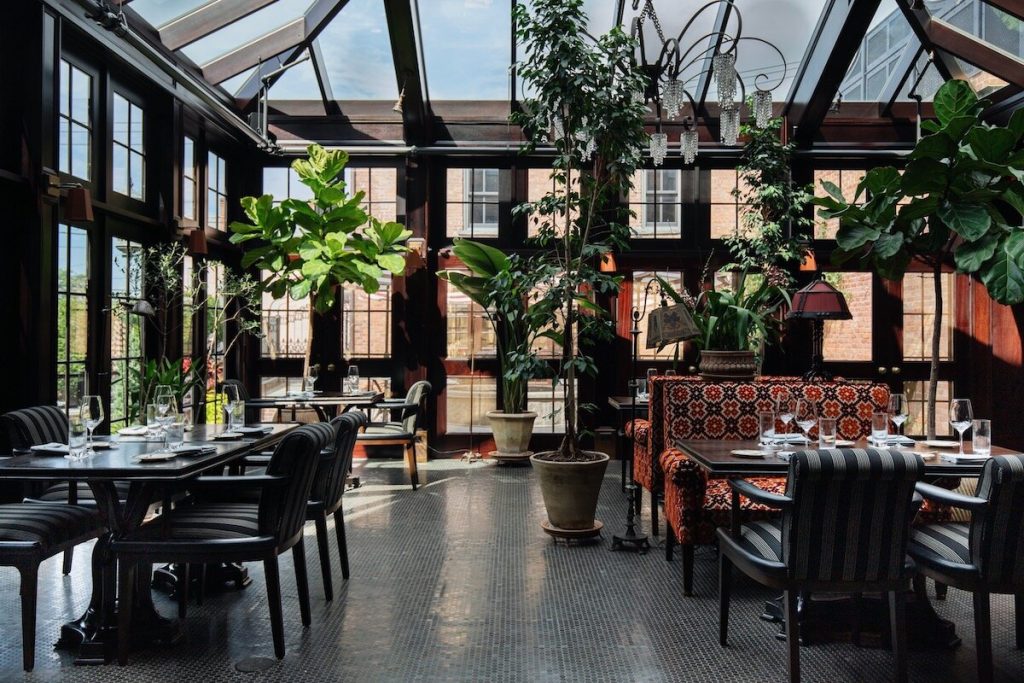 The Hotel:  The Maker, Hudson Valley New York
Before the hot valley was Napa, where the Four Seasons Napa Valley will debut this 2021.  This hotel is on the opposite coast, in a Valley just as hot.  If you haven't heard, the Hudson Valley is the new Brooklyn.  The founders of beauty brand Fresh have the ultimate weekend getaway spot, 1 1/2 hours away from NYC. With eleven rooms, The Maker is an intimate getaway, that is both traditional and Bohemian.  The cafe is inspired by European coffee houses, and the restaurant is in a light-filled atrium that focuses on farm to table contemporary American cuisine.

The Hotel:  The Four Seasons Napa Valley
The hotel has been in the works for several years, and finally the Four Seasons Napa Valley is ready to open mid-2021.  Set in an organic vineyard, guests can both wine taste and get involved in the wine making process.  The hotel looks classic Four Seasons; beautiful spa, plush rooms and guaranteed good service. The Four Seasons Napa Valley will be the talk of the town; we'll keep you updated on their opening date.

The Hotel:  Nobu Chicago
Just like that, the center of Chicago is no longer the Magnificent Mile.  The West Loop/Fulton Market area has a legit luxury upgrade, with the arrival of the Nobu Hotel.  Rooms are chic, minimalist and modern, with deep wooden Japanese soaking tubs and floor to ceiling windows.
The best part of Nobu Chicago is the location; it's the epicenter of the nightlife and scene. If you don't want to leave the hotel, there's of course a Nobu on the ground floor, where you can order yellowtail jalapeño to your hearts desire. The rooftop is more of a lounge/club, where the DJ plays until closing.