He jumps out of planes. He rows across oceans. He's been in the trenches of Iraq and Afghanistan (twice). You know your logistics are going to be locked down when you have a British Armed Forces guy running the show. Then, multiply that by two. Now they've founded Pelorus, purveyors of extreme luxury travel (and if we think it's extreme, you know it's off the charts).
Galavante:  How did you end up in the British Army, and what was your time like there?  
Jimmy:  Joining the British Army is held in high esteem in the UK and hence why even members of the Royal Family serve in the military. I was lucky enough to be given a bursary whilst at University and then went onto the Royal Military Academy Sandhurst to commission as an officer in 1st The Queen's Dragoon Guards, a light cavalry regiment specializing in reconnaissance. I served for just over eight years and saw active service in Iraq and twice in Afghanistan, winning two gallantry awards.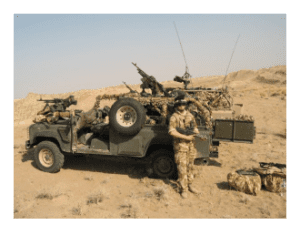 Galavante: What were Iraq and Afghanistan like?  What was your biggest challenge?  
Jimmy:  Iraq was a real eye opener as I deployed only three days after commission and joined my unit in the Maysan Province which borders with Iran. It was a traditional long-range reconnaissance role and we were resupplied by airdrops every ten days. Afghanistan was a much more intense theatre of war and I found myself operating in the north of Helmand province alongside the US Marine Corps. Our biggest challenge was a very tenacious enemy that continued to engage with us every day throughout the entire seven-month tour. We suffered a number of severe causalities and twice became the main effort for all resources throughout Afghanistan.
Galavante:  What inspired your interest in travel? I can't imagine that as a young boy you said I can't wait to get into active combat zones in Iraq and Afghanistan. Though those places are incredibly beautiful speaking from experience.  
Jimmy:  I have always been a travel fanatic, and this came from a young age when my parents would travel regularly and take me with them. Since then I have always seeked out opportunities to explore the world and experience different environments and cultures. I always have a bag packed and ready to go in case an opportunity strikes to jump on a plane immediately.
Galavante:  What are the most unique places you've been? 
Jimmy: The Darien Gap, the stretch of jungle between Panama and Colombia was rather unique and testing. The FARC insurgency used to control this area of land and were not the most hospitable people in the world. I have been lucky enough to travel to over 70 countries and some other highlights would be Papua New Guinea, the Solomon Islands and Kazakhstan.
Galavante:  So I know this is an impossible question, but what's your favorite country and why?
Jimmy:  Very, very tough question and rather like asking a parent to pick a favorite child of theirs! Raja Ampat was truly incredible, the diving was some of the best in the world, the 1000s of tiny islands just filled with beauty and an abundance of wildlife and I experienced this incredible landscape with my wife on the most amazing yacht.
Galavante:  Well, I have to say that you answered correctly in that your favorite country was experienced with your lovely wife!  So clearly you know travel, but what inspired you to start Pelorus? 
Jimmy:  Geordie my business partner and I were both in the British Army and this is how we got to know each other. Five years after leaving the army we reconnected and started discussing the travel and yacht expedition industries. We realized that we should be offering clients a different way to approach travel and that was experience led and then take the military planning model and turn it into a bespoke travel planning tool.
Galavante:  What are some of the most unique trips you have created? 
Jimmy:  We created a very special 60th birthday experience for a lady and her two best friends in India that involved planning the whole trip with the son of the birthday girl. We delved deep into her past and learnt about her upbringing and the activities she used to undertake as young girl, these we recreated in Rajasthan by riding throughout the incredible countryside and building maharaja style camps for them, each night with four poster beds and en-suite bathrooms in the tents. We have created amazing experiences in Israel and Jordan were the clients didn't know anything about each day and everything was a surprise. We integrated special forces and helicopters to fly them between experiences in a high-octane trip. We have created yacht expeditions in some of the most remote locations around the world such Antarctica and integrated scientists to be alongside the clients to study ice levels and tag whales as part of their research program. In the Papua New Guinea, the incredible tribes offer a very unique experience and the Banning Fire Ritual dance has to be one of the most memorizing experiences I have taken clients to see. Flying high above the jungles and dropping down into sink holes to swim near remote waterfalls is mind blowing.
Galavante:  What is your favorite trip you've ever worked on?  
Jimmy:  Most likely the planning of a four month round the world trip for a client who visited 21 countries. They took a tutor with them to school the children and immersed themselves in different cultures, environments, conservation and human projects. It was the most incredible trip of a lifetime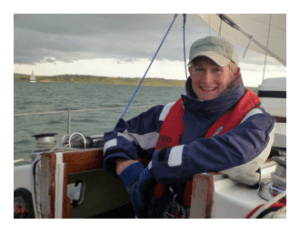 Galavante:  I know we've all been traveling a bit less given the pandemic, but I also know you've been forging ahead, just like us at Galavante on both a professional and personal level.  What's next for you?  
Jimmy:  We are currently planning multiple yacht expeditions to Antarctica to undertake more scientific research with our clients. We are also going to Eritrea and Sudan with a yacht to unlock these countries which are rarely travelled to. The Pelorus Foundation has just launched and this is out new charity and Our Mission is to Protect, Preserve and promote at-risk wildlife and environments across the planet. I am taking part in the Talisker Whisky Atlantic Challenge the single most toughest endurance race in the world and I will be raising funds for the Pelorus Foundation. This is an unsupported rowing race and I am part of a four man team who aim to win the race and set a new world record in doing so.
Galavante:  Well, that's the most bad-ass thing we've heard in a while.  We can't wait to follow your race and will be cheering you on to achieve the record.