You may be asking, "What does Valentino know about travel?" The answer is, a whole heck of a lot. It's a fact that an invitation to Valentino's yacht is a sign you've made it. These are the places to put on your bucket list — because we'll all have what Valentino's having.
Today Valentino gets to spend his days pretty exclusively on his yacht. His leisure is well-deserved after his 60-year career as a designer for one of the biggest fashion houses in the world. Everyone knows Valentino. He brings subtlety to couture. And his talents have granted him icon status. He's been doing dinner parties on his yacht for five decades. Whether or not you've shared a table with him — lucky for you if you have — or it's on your bucket list, the stories are always legendary.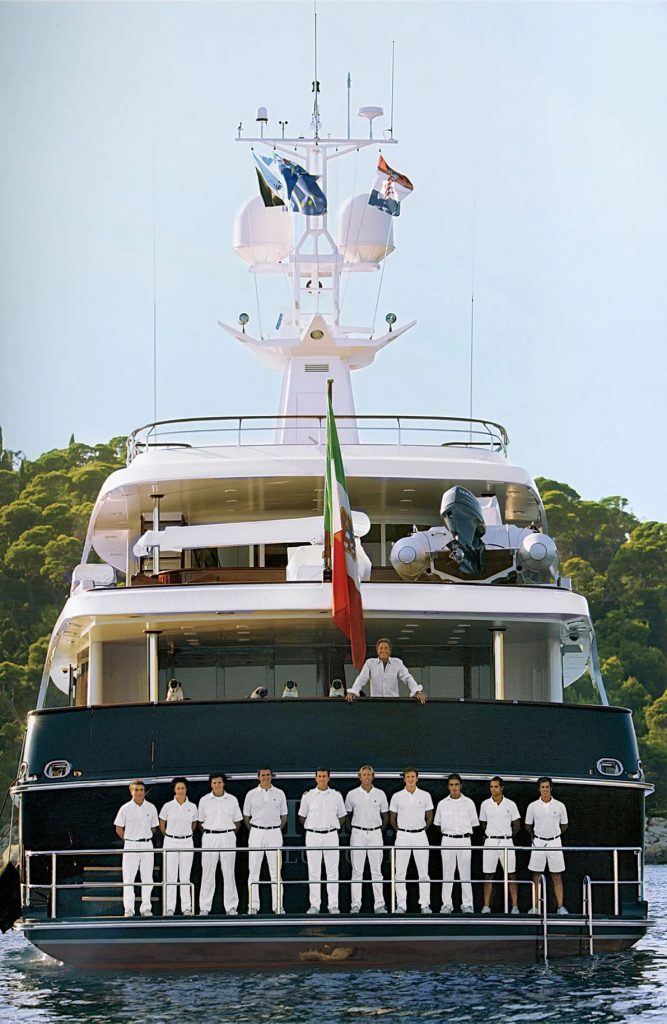 Valentino's luxury vessel, T.M. Blue One, is named after his mother, Theresa, and father, Mauro. The 152-foot super-yacht sleeps 10 guests and has a staff of 11 to keep the party going nonstop. Inside, it's is a simple space, which is different from his fashion sense. He's said, "I hate the idea of a fancy boat. Velvets and carpets and all that belong on the Avenue Foch, not on the sea." Nothing gets in between the pure essence of the sea and Valentino's expertly curated vacation experiences.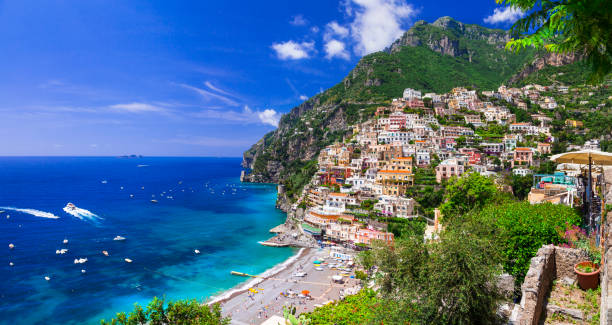 In Capri With Gwyneth Paltrow
Fashion designers have the easy-on when it comes to A-list celebrities, which is clear concerning his longtime friendship with Gwyneth Paltrow. He has dressed her for years, which means he has had ample time to get to know her and invite her onboard his yacht. And Valentino always seems open to a plus one.
Gwyneth celebrated her engagement to Brad Falchuk a couple of years ago in Capri, on Valentino's yacht. Valentino, along with his partner Giancarlo Giammetti and some friends, took iconic Instagram pictures onboard, wearing linens and looking very relaxed. Other images show them strolling the streets of Capri arm-in-arm in the evening.
Capri has a lively culture that caters to the fashion elite. However, the region is also a prime spot for yachting. The Sorrento Peninsula in the Campania region of Italy is known for dramatic, rocky coastlines. It's easy to forget that much of the beauty of the Mediterranean is off the coast. The Faraglioni rock formations, a breathtaking group of three towering sea stacks, is a prime spot to spend the day.
Aside from admiring the outcroppings, Gwyneth and Valentino were most likely sketching out Gwyneth's wedding dress. For the famous, and especially for Valentino, a dress can be the main focus of a whole weekend on a super-yacht.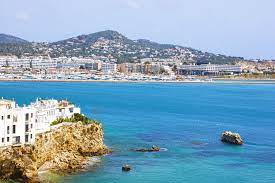 In Ibiza With Anne Hathaway
Anne Hathaway spent a weekend aboard the T.M. Blue One with her husband, Adam Shulman. The Balearic Islands are some of the best places in the world for chartering a yacht. The islands, including Ibiza, have white-sand beaches, perfect for anchoring.
Anne and Adam chose to spend the days relaxing on board, where there was plenty of space for them to soak up the rays. (One of the best things about Valentino's yacht is that it's the perfect way to avoid the crowds that tend to flock to Ibiza.) But yachters also love Ibiza for the easy access to good food and nightlife. What makes yachting ideal for Ibiza is that it offers the ability for both. You can visit Pacha and Amnesia one day for the packed social scene, and later wake up at Cala Xarraca, a hidden beach with rocks and natural healing mud.
Related Articles: