Christine Drinan, Founder
Promise: This list of essential red wines is good to keep handy. Consult it before you head to a dinner party (where, of course, you can't show up empty-handed). Or buy a bottle as a thank-you for that invite to your friends' house in Aspen; you owe them big for that. Or open one when you're just sacking out on the couch. No matter what the reason, these are the best red wines to stock in your collection. Consider this a list of a few of your new favorite things.

Rutini Malbec
Provenance: Mendoza, Argentina
Price: Around $23
Relax: not everything we recommend at Galavante is going to hurt your wallet. This is the red wine that should always be stocked in quantity in your wine fridge — serve just below room temperature. The Rutini Malbec is good for the first bottle of the evening when your palate is fresh, and even better for the last bottle after a full night out.
Malbecs, in all their robustness, are by no means the wallflowers of wine. This Rutini isn't a bull in a China shop though. It's elegant, smokey, and evokes deep berries. This is a perfect wine to have by the glass. It also goes well with a big juicy steak.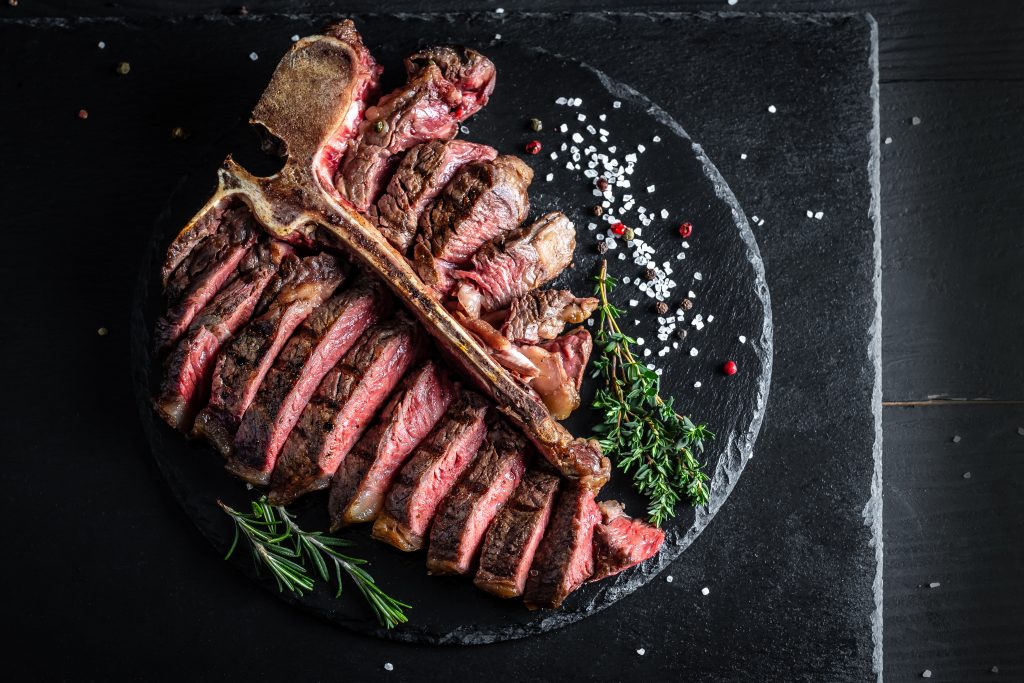 The Galavante Recipe Pairing: A big Florentine steak.

Chateau Grand-Puy Lacoste
Provenance: Bordeaux, France
Price: Around $100
This is one of the best red wines for a frequent splurge. It hurts a little bit to buy this by the case (if you can even find it). But there are no regrets once they're tucked away in your wine collection. In my humble opinion, the Grand-Puy-Lacoste is just as good as the much more expensive Haut-Brion. Also, whenever you see Pauillac on a label (it's a renowned city in the Bordeaux region), you know the wine will be good. This one punches way above its weight, especially for the price. The Grand-Puy-Lacoste is balanced in tannins with an elegant finish. This allows you to really take in the flavors. A sip of the this wine will treat your palate to the flavor of berries that are both fresh and savory. This wine is appropriate to serve even to wine snobs — and while not cheap, it won't break the bank.
The Galavante Recipe Pairing: The classic Boeuf Bourguignon.
Château Musar
Provenance: Bekaa Valley, Lebanon
Price: Around $110
Almost as good as the Musar is the story of the vineyards behind the wine. The Romans graced this area with their presence and built the chalk caves. Long after they left Lebanon, French monks came and repurposed the caves for wine. The Musar sets itself apart because its blend of grapes includes Carignan, which is specific to the region. This wine can be inconsistent from year to year, even bottle to bottle. That said, it's almost always a pleaser for the palate. It's also a good conversation piece; you may not think of Lebanon when you think of wine. The Musar will change that, and wine aficionados will appreciate this bottle.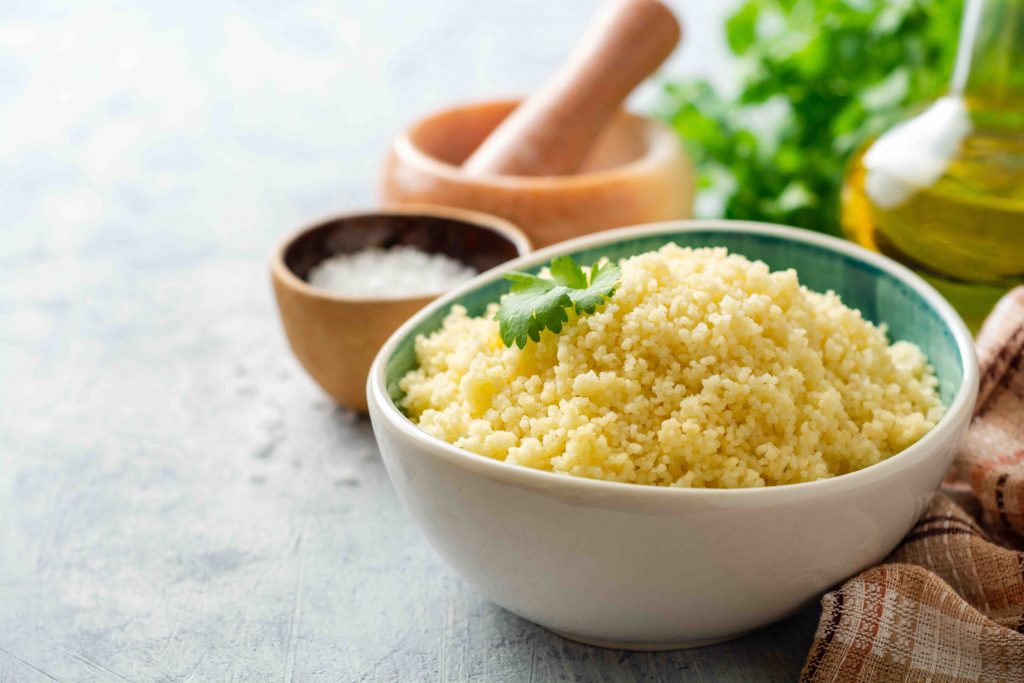 Isole e Olena Cepparello
Provenance: Tuscany, Italy
Price: Around $125
I had this wine for the first time 15 years ago, at Babbo, and since then it's been a staple in my collection. Part of what I liked so much is that the winemaker was described as the greatest gentleman in the Italian winemaking industry. He is revered and respected in the industry, so it's nothing but good vibes with every sip you take. Besides that, it's just a beautiful wine: big enough to channel its Tuscan provenance but finishing elegantly with a slight smoke. No one will ever complain if you order this with everything from pasta to fish.
Stella di Campalto Podere San Giuseppe Brunello di Montalcino
Provenance: Montalcino, Italy
Price: Around $225
When Stella began making wine about 20 years ago, she was a newly-single woman who had decided to relocate from Milan to the countryside. Despite her lack of winemaking experience, this city girl took everyone by surprise. Her first vintage received a 90+ Parker rating. Brunellos are known to be big wines, but the best ones aren't short on elegance. Stella's creation betrays notes of earth, light leather, berries, and dried roses, plus a hint of citrus peel. All those flavors amount to complexity, but this is still an easy-going — and easy-to-recommend —wine.

Melka Estates
Provenance: Napa, California
Price: Around $265
Philippe and Cherie Melka have created a wine that's like the Bitcoin, seven years ago. You've probably heard of Philippe because he's the rockstar winemaker of Napa Valley. He consults for cult vineyards like Dana Estates and BRAND and Fairchild, whose bottles can fetch over $1,000. It makes sense that Melka would want to start his own label, and in my opinion he now produces the best wine of them all. If you can resist drinking them, squirrel away a bunch of bottles, as these are wines that will appreciate with time and awareness. Melka has the balance and complexity of Bordeaux. It's so good that even with the best intentions, I've never been able to keep them in stock in my own collection.
Château Lynch-Bages
Provenance: Pauilllac, France
Price: $300+
Pauillac is renowned as some of the best wine in France because of Lynch-Bages. Since 1945, Lynch-Bages has been one of the top red wines in the world. If you are at a fancy dinner, chances are that a bottle of this will make it onto the rotation. The wine hits all the notes in perfect harmony; it's structured, elegant, deep, complex, and fills your senses with aroma you just want to sleep in. When I go to generous friends' homes, this is the gift I bring. It goes perfectly with caviar, potato chips, and a late night debrief. Insider tip: Alternatively, you can stock your fridge with Lynch-Bages' Echo line, which clocks in around $80.

The Galavante Recipe Pairing:  While not traditional, it goes so well with caviar, anytime of day.

Château Haut-Brion
Provenance: Pessac, France
Cost: $700 or so to priceless
The Château Haut-Brion is the Meryl Streep of wine: a doyenne that is simply one of the best in the world, no question. The vines were first planted in 1423, and the first recorded vintage was in 1525, so this is as serious as it gets in the winemaking world. In Bordeaux, Haut-Brion is one of the few grand houses that make wine in the north of the wine-growing region of Graves. If there's such thing as a perfect wine, it's the Haut-Brion. Even if  you're not a connoisseur, you'll appreciate the balance, and the bouquet of earth, deep berries, and tobacco. This is a wine to be savored. For me, it's a super-special-occasion splurge.

The Galavante Recipe Pairing: This wine is so special, just drink it on its own. While cheese isn't recommended when you're tasting wine, to nip hunger in the bud, the right cheese plate is a beautiful complement.