The days of being triple booked in an evening seem like a lifetime ago, but we're ready to get back to life.  Or at least star making some big plans.  New York is roaring back, and all this energy is making us miss the fried olives and martinis at this famed bar, the lemon layer cake at this hitter spot, and the mind-blowing tasting menu of this restaurant, which is all about the glory days. These three spots are our favorite NYC haunts, that we're ready to welcome back.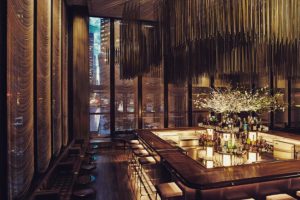 The Spot:  The Grill
Why we miss it: It is really nice to have a reason to dress to the nines, and the space of The Grill in the iconic Seagrams building, is always the occasion.  If there's a restaurant that epitomizes the good old Mad Men days of martinis mid-day and power lunches, it's The Grill.  It's glamorous from start to finish, no matter how you cut into your $150+ Porterhouse steak.  Because the Major Food Group guys are behind the menu, the food elevates the most simple dishes like crudite in a grand presentation chilled on ice, and a caesar salad made table side.  Aside from the excellent food, we like really big baller places to remind us that we're doing pretty well in life.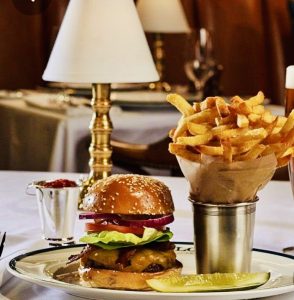 The Spot:  Polo Bar
Why we miss it:  There is just not enough room in this article to express how much we miss the team at Polo Bar, who treat you like family, if you can slip past Ben at the front door that is.  This is not just hype either; there's a reason why this is still the most coveted spot to score a reservation.  Polo Bar has the magic formula – the old school bar and parlor for drinks, fried olives and herbed potato chips pre-dinner, then American classics like pigs in a blanket.  The menu doesn't take itself seriously and serves up the comfort food and the best of Americana.
The Spot:  Eleven Madison Park
Why we miss it:   No matter how long we experiment with recipes, or practice, practice, practice, we are never going to be able to create like they do at Eleven Madison Park.  These guys are just next level talented, from the moment you sip their molecular cocktails through the 10+ course degustation of culinary greatness.  For special occasions, or if you're just rolling that deep to be a regular, this is the go-to spot.