Sometimes you just have to get away from it all, but without sacrificing the comforts of home. If that's you, and you're drawn to, say, a North Carolina vacation, the Old Edwards Inn and Spa may be just for you. The inn is located on the scenic southwestern plateau of the state's Blue Ridge Mountains, which is one of the compelling reasons to take a North Carolina vacation. Old Edwards may be another reason to venture to that neck of the woods, as a beautiful boutique luxury hotel in North Carolina. The inn has 60-plus luxury guest rooms, suites, and cottages. All feature period antiques, Italian bedding, and heated bathroom floors and towel racks. Just thinking about it gives us the warm and cozies. 

The Heart of Highlands
A vacation in a mountain retreat usually means that you're in a fairly isolated spot. This is not the case with this luxury hotel in North Carolina. The Old Edwards Inn is in the heart of the Highlands. The town, with its emphasis on visual and performing arts, is as quaint as can be. There are charming galleries and shops  to explore and gourmet dining options are just minutes away by foot. Essentially Old Edwards Inn has everything you'd want out of a North Carolina vacation.
Not that you have to leave the Old Edwards Inn to enjoy great food. On-site, you'll find Madison's Restaurant, offering contemporary American cuisine within its rustic stone walls. And if you're in the mood for something cozy and relaxed, you can enjoy the Wine Garden which is a lovely outdoor space that serves small plates and a choice of dozens of wines. Meals are substantially sourced from the resort's farm and gardens.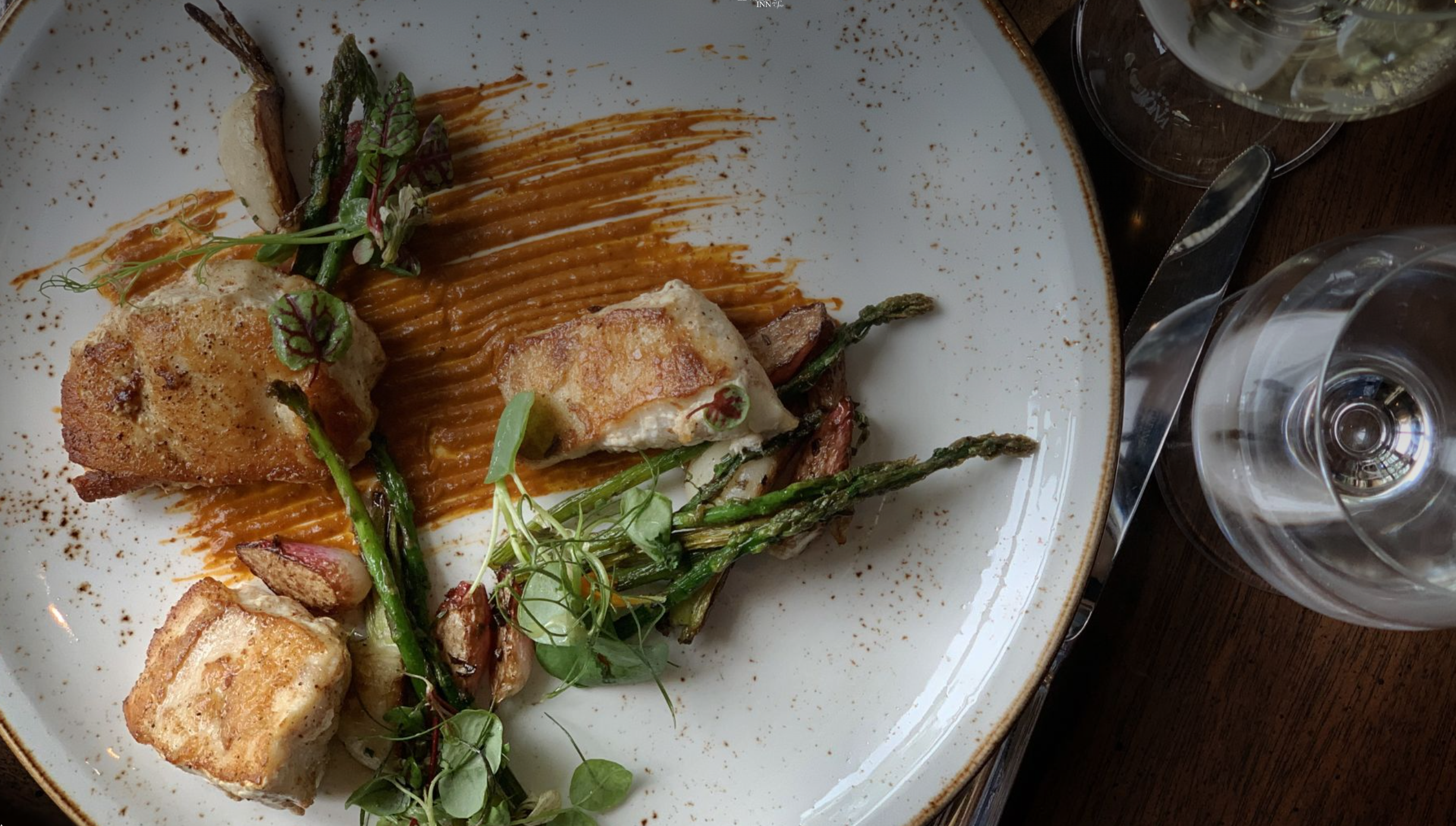 The European-style Relais & Chateaux property takes Southern hospitality very seriously. From the moment guests arrive at the property, they're in an inviting atmosphere.  The property itself provides serenity and privacy. The staff is attentive and gracious, ready to make your vacation in North Carolina worthwhile.
You come here to relax, so fittingly, one of the highlights of the Old Edwards Inn is the spa. It offers a range of treatments and services, from massages and facials to body treatments and salon services. Indulgence is the name of the game here. There's also a serenity solarium, two seasonal swimming pools, plus, for reading or quiet conversation, a stylish fireside lounge. Essentially, Old Edwards Inn has all you need for an optimal North Carolina vacation. 
Activities + Experiences
Guests can also enjoy a range of activities, including playing tennis on the clay courts and exercising in the two full-service fitness centers. Farther afield, there's great hiking and fly-fishing. Scenic drives are particularly lovely in this part of the state. The Old Edwards Inn is the optimal destination for couples looking to recharge, and experience a quintessential North Carolina vacation.
Book with Us
Rates for your North Carolina vacation start at around $500/nightly. Message us  at [email protected] and we'll hook you up.
Related articles
The Loutrel opens
Tina Fey's Vacation List
Hidden Pond: A Luxury Resort in Maine 
Habitas Hudson Valley